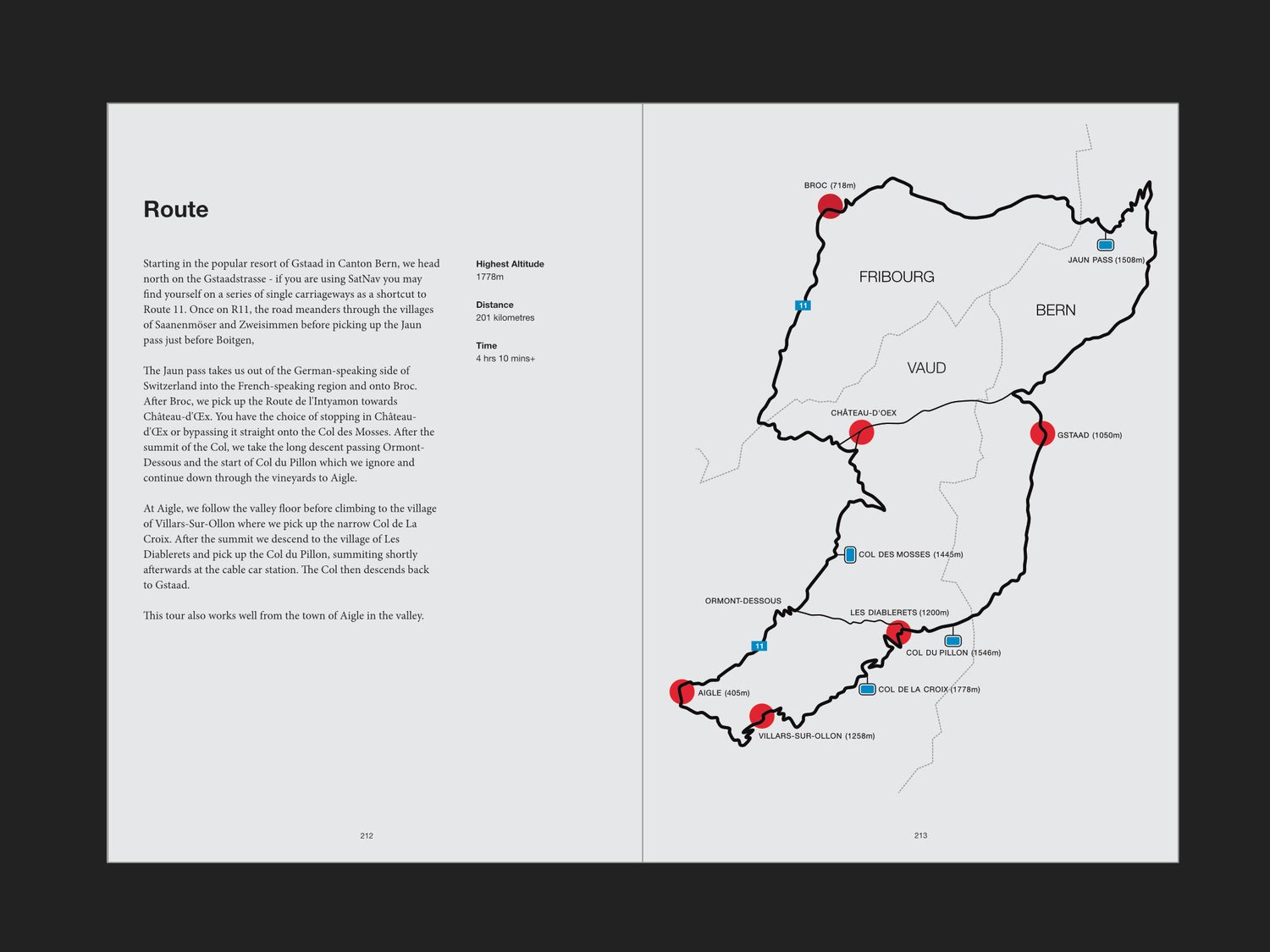 Swiss Passes
The handbook of Switzerland's mountain pass roads
---
In Swiss Passes, we dive into twenty-three of Switzerland's iconic road passes, with insight that includes their history, statistics, maps, elevation profiles, and a collection of over 100 photographs.
Embark on a journey through these stunning alpine passes with our carefully curated set of tours, ensuring you experience the ideal way to traverse these breathtaking landscapes.
---
A5
272 pages
525 grams
November 2023
Printed in the United Kingdom with sustainable paper and ink
---
Price includes International tracked shipping but excludes customs charges outside of the UK.